After several long months of work for our PG team –  I'm very pleased to share our iDANCE2 video!
We hope to see you in San Diego for our IHRSA 2010 product launch in cooperation with Gopher Sport.
The future of Multiplayer dance games is upon us!  🙂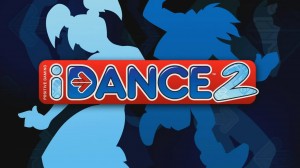 Positive Gaming iDANCE2 song list (138):
——————————————
1,2,3,4,007 – Ni-Ni
A Sad Way – Flat 12
Above The Sky – iRave
Aerial – DJ Azure
Air – Shiki
Angelus I – m00z
Anubis – Banzai
Astrofalcon – Dr. Tanner
Bass Force – Trance Tribe
Behind The Horizon – Daniela Elger
Birdie – Doolittle
Bollywood vs. Hollywood – Xaviaro
Book Of Love – Hit'n'Hide
Boom Digi Da – Bambee
Brother – Sunburn In Cyprus
Bumble Bee – Bambee
Call Of Wilderness – Electron
Can't Keep It A Secret – Jacinta
Chopstix – Sonic Dimension
Collision – AJ DJ
Come On Come On – Mike McPower
Cowgirl – Bambee
Crocodiles – Cat Jahnke
Dance Electric – Sora
Davno Hotel Skazat – Vospi
Dawn (Perpetual Mix) – KaW
Dependance – Toby Emerson
Destiny – Smiley
Do It My Way – Oscillator X
Don't Wanna Play Games – Shalaine Mezzo
Dr. Doolittle – Bambee
Dynamo – Oscillator X
Earth – Solid Inc.
Elder God Shrine – E-Racer
Electric Universe – Jacinta
Emilie De Ravin – Digital Explosion
Epic
City
– The Flying Walrus
Esperanza – KaW
Exotica – Banzai
Fatal Surface – AJ DJ
Fly By The Universe – 2Pro
Full House – AJ DJ
Fuzzy Bell – Alzarus
Groovin' Motion – Sonic Dimension
Happy Song – Cat Jahnke
Hardcore Of The North – Digital Explosion
Here We Go – Inglow
Hey Hey Hey – Psycho Sonic Cindy
Holiday
– Ni-Ni
Honeytrap – Palace of Pleasure
I Forget You – Sara Rumar
In The Hall Of The Mountain King – Digital Explosion
In The Night – Toby Emerson
Incurable II – k-j-K
Infection – Inspector K
Input Output – Neo Cartoon Lover
Jadestar – Shiki
July ~Euromix~ – JS 14
Kagami – KaW
Katana Fighter – Electron
Keep Silent – Flat 12
Kleine – Shiki
Kotiin – G-Powered
Kristina – Mary Jane
Kuuletko – G-Powered
Ladybug – Coconut
Land Of The Lost – Banzai
Lapis – Shiki
Life – Sunburn In Cyprus
Liquid Moon – Inspector K
Liquify – Toby Emerson
Living Without You – Ni-Ni
LMK's Music Box – Dr. Tanner
Logical Spy – Dr. Tanner
London
Bridge
– Oscillator X
Love – /DJS\
Love Eternal – When Machines Dream
Medicine – Kim Leoni
Million Feelings – Floren Cristea
Monolith – Affinity
Monstrum – Inglow
Move It Groove It – KaW feat. Sam I Am
My Girls – Shalaine Mezzo
Ninja Lad – KgZ
Not 4 You – Neo Cartoon Lover
Not For Sale – Inglow
Oasis – KaW
Off On You – Sara Rumar
Orpheus & Eurydice – One Drop Does It
Partie Deux – Digital Explosion
Party Hard – Neo Cartoon Lover feat. Daddy Boastin
Party People – Oscillator X
Partyman – Hit'n'Hide
Phantoms – Toby Emerson
Platitude – Onova
Quickdraw – KgZ
Ra – Banzai
Revelations – Andy Tau
Robotix – KBit
Rock Robotic – When Machines Dream
Safety Net – Oscillator X
Sauna J – Palace of Pleasure
See Through Deceptions – One Drop Does It
Server X – The Callahan
Shapes – Gabri
Sharing – Xaviaro
Shooting Star – Coconut
Space Invaders – Hit'n'Hide
Spaceman – Bambee
STOP!&Go – Onyx
String Interference – Alzarus
Summer in Belize -2007- – Digital Explosion
Sunshine – Jacinta
Super Collider – Oscillator X
Sweet Tornado – Vospi
Teen Machine – Jeremiah
Tell – Symphonius
The Dream – G-Powered
The Message – Oscillator X
Tribal Style – KaW
Turhaa – G-Powered
Twilight – KaW
Utopia – Smiley
Vae Victis – When Machines Dream
Ville Hester – Palace of Pleasure
Virtual Emotion – Inspector K
Waking up – Milow
Wave Rip – KgZ
We Met Dat Night – Vospi
Welcome To Funland – Dr. Tanner
When You're Gone – Neo Cartoon Lover
Who – KaW
Wishing Well – AJ DJ
With You – G-Powered
Xuxa – Smiley
Y2Z – Affinity
You Promised Me – In-Grid
Zodiac – Banzai